SpaceBall
Score
Time
0
00:00:00
Welcome, show us what you've got!
Sorry bro, something went wrong...
How to play?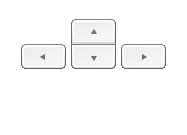 Your mission is to keep the UFO over the Earth. Use the left and right arrow keys to kick some speed to your pad. The game ends when the UFO hits the border. Try the game a few times and you'll get the idea. You've seen a round pong before, haven't you?

The longer you survive the more points you get. The more points you get the higher you climb in the rank. Spin your way to victory and save the world!
Top 10
On the right there's a list. On that list you can find the uncensored nicknames of the top 10 players. The player with the most points in the shortest period of time gains the first place on the Top 10 list.

As the folks on the web like to refresh things we've given you a refresh button to refresh the Top 10 list. It's in the top left corner of the list.

Good luck trying, have fun and choose your nick wisely!
The leaderboard has been disabled.